What Airbnb Is and Why It's Better Than Hotels

What Airbnb Is and Why It's Better Than Hotels
Have you heard about Airbnb recently; perhaps when your friends returned from their weekend getaway to New York City or a family member's week long excursion in Italy? It seems like there's an ever-increasing number of travelers staying in Airbnbs as much as hotels, if not more, to get a taste of the local lifestyle, experience unique places, and save money.Vacation rentals in Mediterranean Sea

Based on my experience working as a host on Airbnbs, let's talk about what Airbnb is exactly, why you'll like staying at an Airbnb over a hotel, how to choose a good Airbnb, and most importantly, the few times you should NOT choose an Airbnb vs. a hotel.Stay in touch with Airbnb Vacation Deal

in This Post….

1- Airbnb Story

3- Be a Host

5- Work With Me
What is Airbnbs like?

If you really know want to know more about what an Airbnb is like, then, to be honest, it's hard to say because they're all different! if stayed at so many different types of Airbnbs ranging from a modern home in a village overlooking Cinque Terre to large, airy apartments to fit a group of friends. Although the look and feel of them have all been different, the common factors of all the Airbnbs may you have stayed in were that they're clean and comfortable, and the hosts have been amazing at giving you local insight.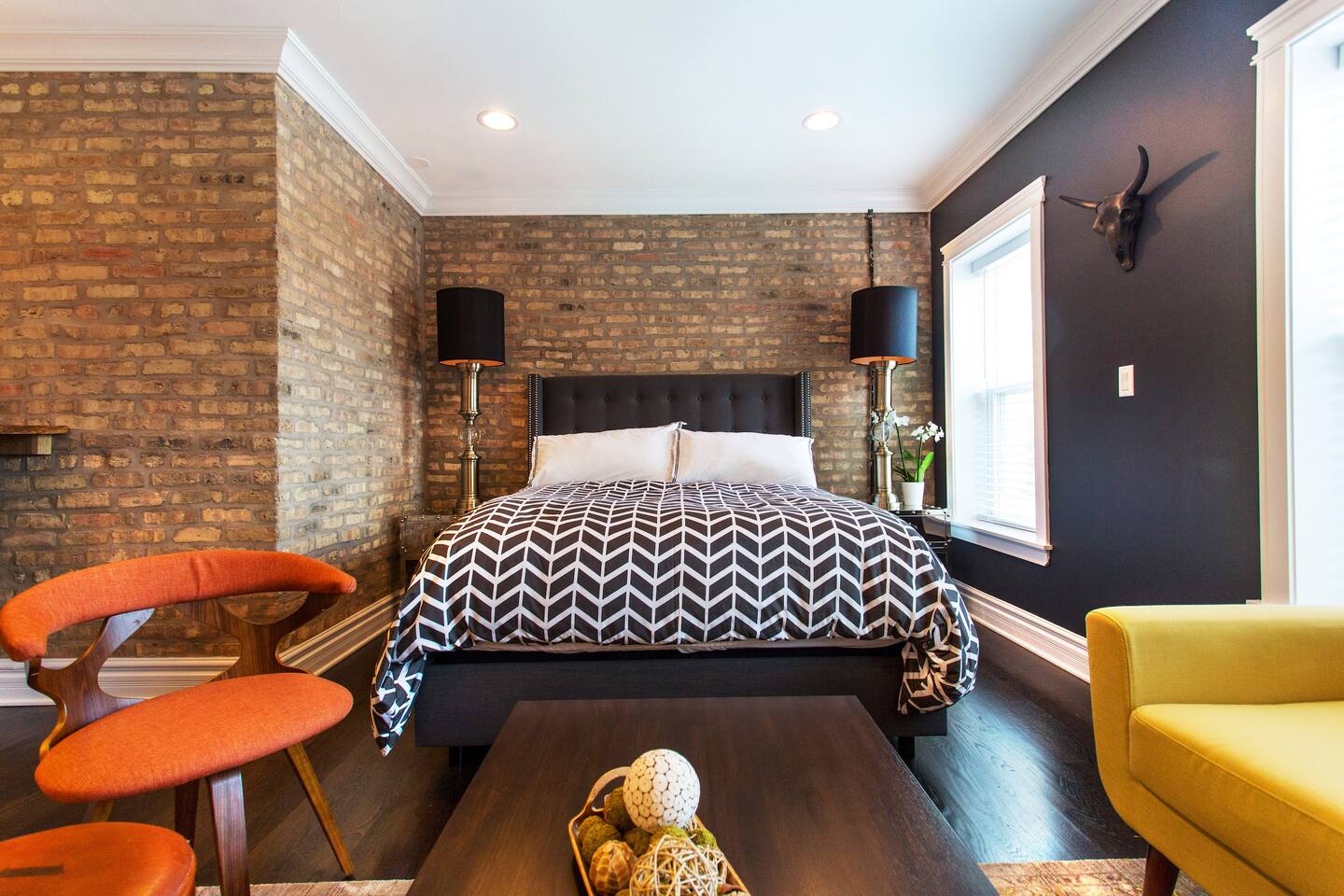 I've hosted at over 500 Airbnbs Guests from around the world in the past seven years in Jerusalem! Now that I'm voicing that out loud, I feel old. I've become a sort of a pro at spotting what Airbnbs are going to be clean, comfortable, and nice vs. the ones that are going to instigate my allergies or make it hard for others to sleep at night with loud noise and an uncomfortable bed.
How do To Be sure If I get a good Airbnb Quality?
First off, to make things easy, Airbnb sorts out their top hosts by calling them "super hosts". Super hosts are generally very helpful and their places are clean and comfortable. Over time, many people have given them such good reviews that they earn this title of "super host". You can filter out your settings when searching for a place to look at "super host" only accommodations. Look for super hosts! Listings from SuperHost – Airbnb, Experiences
Second, you'll want to read reviews. A place might look nice, but if you're looking for something specific such as a comfortable bed or quiet place to sleep, then read the reviews!See One Of Them
Lastly, look at the photos. Sometimes when you need two beds for four people, you'll see through the pictures, there's actually only one real bed and then one sofa bed. Pictures are a great indicator of whether or not the listing has exactly what you want.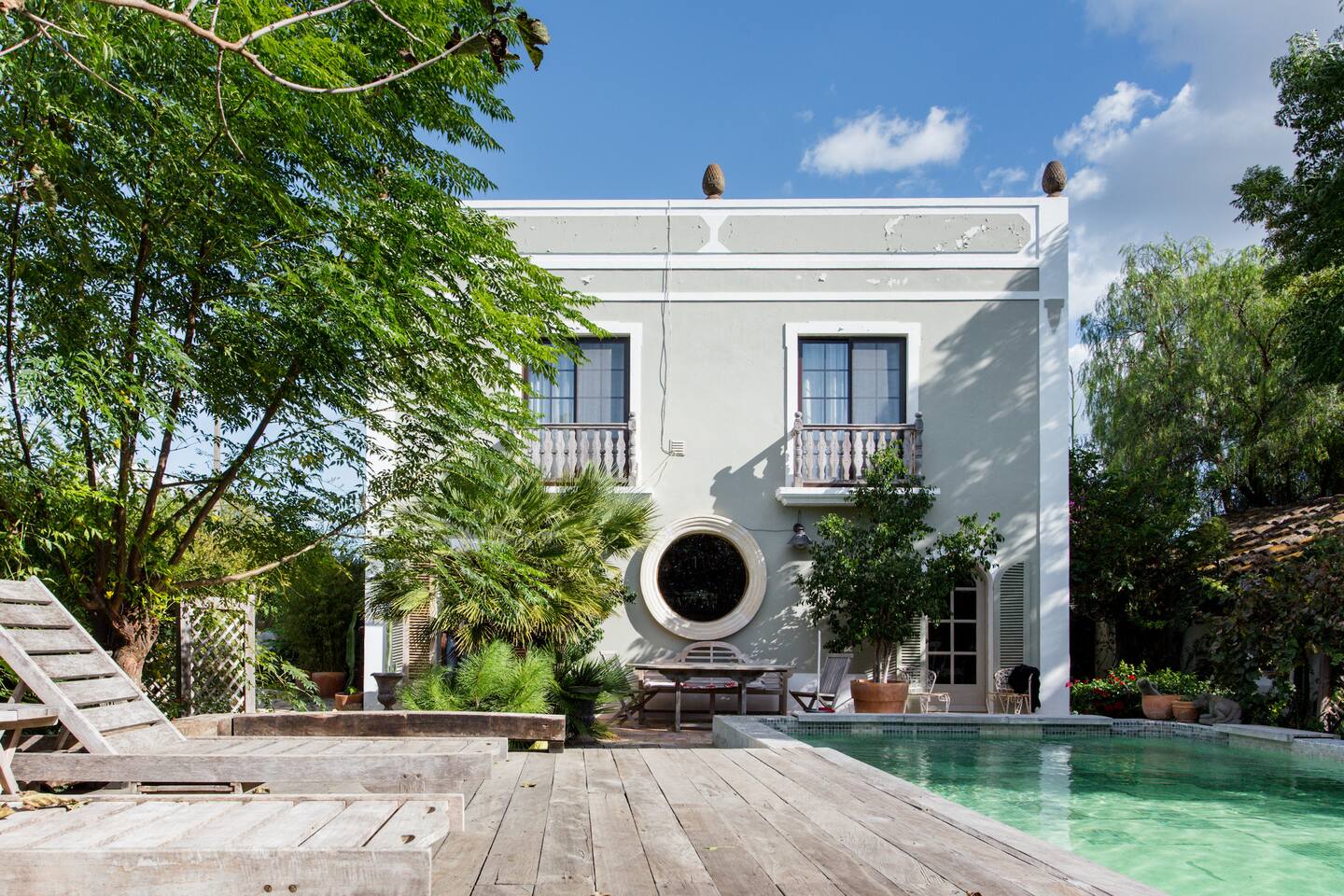 Some additional things I look at are how close it is to main attractions or public transportation and how quiet the apartment is, but first and foremost, I always check cleanliness and comfort.
Also, you can choose to get an entire place for yourself, but if you want to save money, you can opt to get a private room in someone's place meaning you'll be sharing the kitchen and bathroom with them. I've done this a couple of times and it's been really comfortable. Learn More
When and where should I NOT choose an Airbnb vs. a hotel?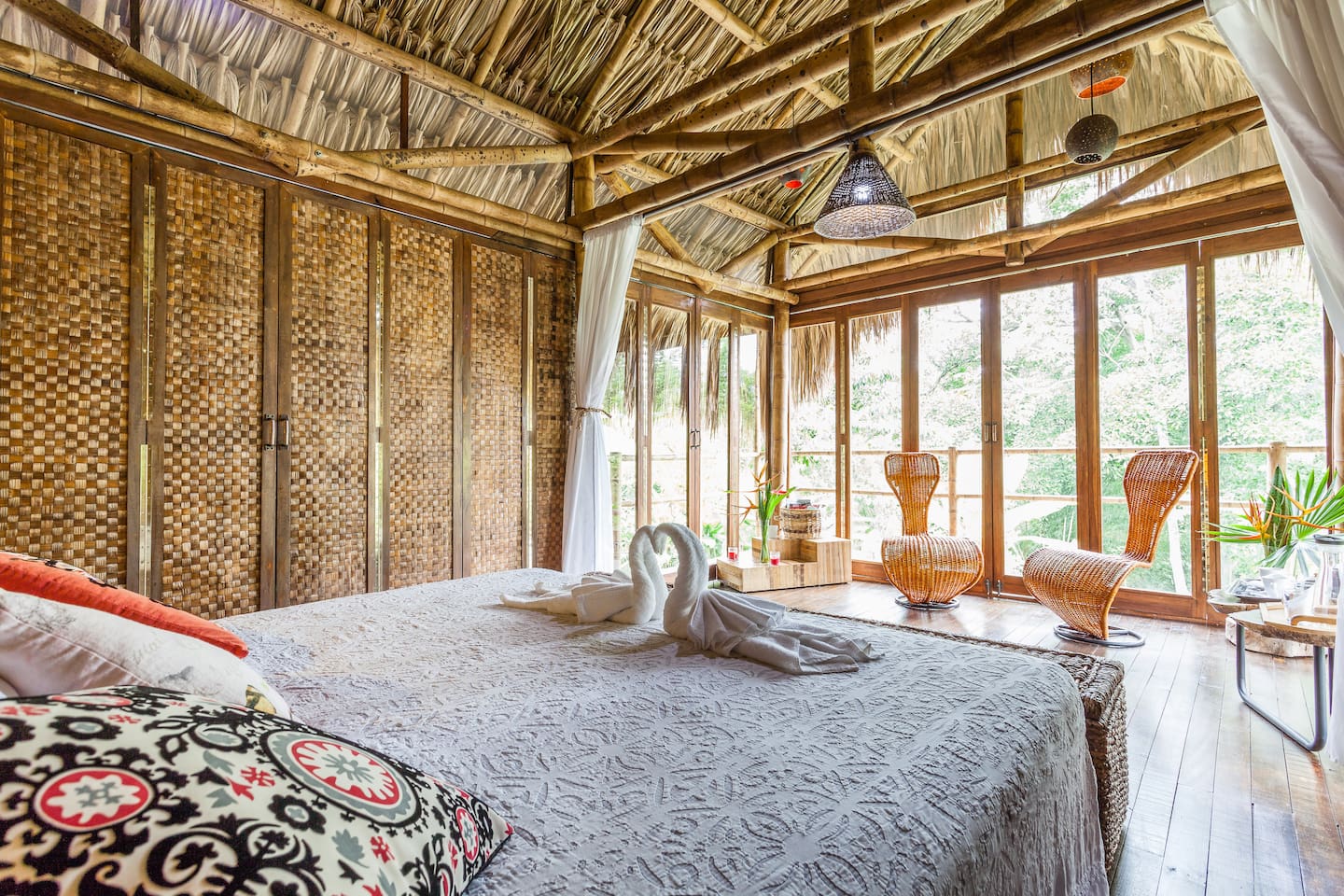 When it comes down to an Airbnb vs. hotel, I often opt for an Airbnb. After My Experience in over 7 years, I've learned that an Airbnb is not always the best option. Here's when you should get a hotel instead of an MyAirbnb.Listings
If your flights arrive very late at night, public transportation isn't running, and cabs and people in public (for directions) are scarce, then get a hotel. You might get lost trying to find the Airbnb, which isn't fun when you've already been traveling for so long, and if your host isn't easy to reach this hour, then your check-in might not go smoothly. Hotels are generally easy to spot and their front desk is open 24/7 to greet you when you arrive.
I Will So Glad To See You in Jerusalem After Pandemic End .
To Know More
If you only need a place for one night, then you might want to stay at the hotel to save time on meeting with your host for check-in and/or check-out.
If hotels are cheaper than Airbnbs and you don't need a kitchen, then you'll probably want to save money and stay at a hotel.
Do I have to treat an Airbnb different than a hotel Or Others?
An Airbnb is basically a hotel, but since it's most likely someone's own home or their own apartment designated for rentals, I always like to check the manual to see how much cleaning up I have to do or noise curfews I need to respect. They're generally minimal and of common sense such as "put away dishes in the dishwasher" or "no loud noise after 10PM".
Get $More Discount off your first Airbnb visit by signing up with this link.
This Airbnb coupon code can save you up to $55 off your next booking. Airbnb is one of my favorite sites to rent vacation homes, apartments, and rooms around the world. They make it safe and simple to find a place and book it online. This Airbnb promo code is offering up to $55 off your next booking. Follow this guide to use this Airbnb coupon code on your next booking.
Get Airbnb Gift Cards Click Here
If you want to learn more read on below and there are a few simple steps to make it work!
If you just want the $55 coupon code click here but keep reading if you want to learn more about this Airbnb coupon code
Note that Airbnb sometimes offers $35, $40, or $55 discount on your booking. This seems to be random but to take advantage of this Airbnb discount code all you need to do is follow the sign-up instructions below.
1. Click here to access your free $55 and you will see an image similar to the one below:
2. Click the big "Sign up to claim your credit" button. Click that and sign up using one of the options presented. It doesn't matter if you sign up with Facebook, Google, or just use your email address.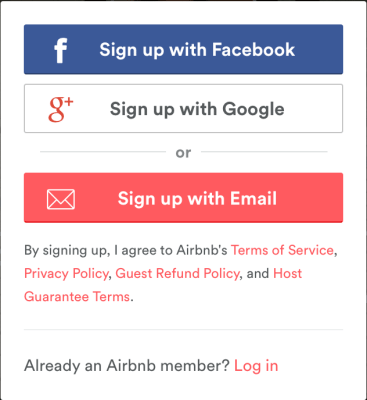 3: If you already have an Airbnb account you cannot sign up using Facebook again (or login with your current Airbnb info).
This Airbnb coupon code is only for new users but that is ok because there is still a way to earn the $55 Airbnb credit.
If you are not an Airbnb member all you need to do is create an email address. Sign up for a new Gmail account here. It's free. Use your new Gmail account to set up a new Airbnb account by using this link.
4. Complete your new Airbnb profile and start searching for that next vacation rental!
Setting up multiple accounts to receive travel credit is against the terms of service of Airbnb which is why it is for new users only. However, if your friend, spouse, or travel partner doesn't have an Airbnb account yet they can easily sign up to receive the full discount from Airbnb.
How Do I use My Credit for Airbnb
The $55 Airbnb travel credit automatically applied as a coupon on the checkout page when you book a qualifying reservation on Airbnb. There is no Airbnb promo code to enter at checkout. This Airbnb coupon code will be automatically applied when you complete your booking.
So that's it.
All you need to do is click here to receive $55 off your next Airbnb booking for free!
How Do I Get My Own Airbnb Coupon Code?
When you sign-up for an Airbnb account you will get your own invite code that is custom to your account. This is your personal Airbnb coupon code and you can find this on your profile or under the credits tab. You can use this Airbnb travel credit link to share with your family and friends. By using this Airbnb custom link you will start earning additional travel credits good for future bookings on your account.
Share the Airbnb Discount Love With Friends
After you register for your new Airbnb account be sure to share the love and invite your friends. Go to "Invite Friends" in the top-right menu and use your Airbnb unique link to earn $55 (up to $95 if they host). Your friend will earn $55 on Airbnb and so will you once they book accommodation for $75 or more. It's a win-win so share away!
Check More Deals With Amazon Airbnb
PLEASE FEEL FREE TO ASK ME ABOUT AIRBNB IF YOU NEED
big love and peace